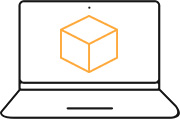 Online Consignment Auctions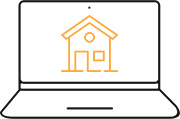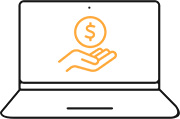 Terms and Conditions for
Online Auctions
1. You must be at least 18 years old to bid.
2. This serves as a legal agreement between you, the User/Owner, and AM online Auction.
3. All Items on the auction sell subject to the AM Online Auctions acceptance or rejection of the high bid. Items sell as AS-IS at the time of sale. Once you register, you confirm that you have read and understood all the terms of the online auctions.
4. Bidder will need to sign up with a HiBid Account and have a valid Credit Card Required for Bidding Approval, but will have the option to pay with Cash or a Good Check. Bidder is Responsible for inspecting all items and age, Condition, and Description and Authenticity prior to placing any bid. No Bids can be withdrawn after the auction for any reason. AM Online Auction shall have no liability as a result in any errors in the description, cataloging, mislabeling, or imperfections of any items. Items are as-is-where-is without any warrantees or guarantees, either expressed or implied. AM Online Auction Reserves the right to decline bidders if necessary, cancel, postpone or Pause the auction, withdraw any lot at any time before the auction ends without liability.  ** NO FIRE ARMS OR AMMUNITION CAN BE PURCHASED THROUGH CREDIT CARD SALES**
5. By placing a bid, buyers acknowledge that they have either inspected the item or property in question or obtained a satisfactory condition report.  AM Online Auction recommends each item be examined thoroughly to determine condition and whether or not items have been repaired, restored, or damaged. Each auction has its own ending time listed on AM Online Auction HiBid Site. Auctions will end automatically at the time specified unless extended bidding time is in effect. AM Online Auction is not liable for any software Or Software malfunction discrepancies.
6.Email; Bidders who register for any auction will be added to our mailing and Email list. By agreeing to our Terms and Conditions, bidders agree to opt into each list. Email or mail recipients may opt out at any time.
7. Removal and Failure to Remove: All purchases must be removed from the auction site without damaging any property and within the time, announce or posted. All costs, responsibilities, and risks of such removal shall be borne by the buyer, and, in any case, the buyer will use prudence and care in such removal. If, for any reason, buyers fail to remove any of the buyer purchases within the time specified, the buyer's bid number will be terminated, and the buyer will not be allowed to sell/purchase on AM Online Auction. Item removal will be the responsibility of the buyer within time specified for that auction. If you cannot pick-up on the last day of removal, the card on file will be charged. Items paid by the high bidder, but not removed by the time allotted for that auction, will be considered forfeited/ abandoned, and will disposed of at the discretion of AM Online Auctions. No Refund will be given. At the time of removal, The Highest bidders are responsible for checking that all paid/purchased items are in their possession. If there is a discrepancy, it must be resolved within one day of pick-up.
8. Method of Payment include:
A. Cash
B. Cashiers Check
C. Credit Card (5% will be added to final invoice amount)
D. Sales Tax charge if applicable
9. Shipping:
A. Highest Bidder will be responsible for shipping and Handling cost.
B. Sales Tax Charge if applicable
C. AM Online Auctions will not be held responsible for any items lost in shipping as it is out of our control.
Buyer's premium: A 15% buyer's premium will be charged as well as sales tax 7.88% unless the buyer provides the documentation required for tax exemption. Discount of 5% for Cash
Auction: $1 per lot and 10% for seller's premium.
We accept the following forms of payments:
Buyer will receive an invoice via email after the online auction closes. Purchase must be paid in full within time allotted for that auction or upon pick up.
All items must be pick up at the location specified.